Just a little about me
I was born in the late 1960's in Honolulu, Hawaii at Tripler Army Medical Center, AKA the pink hospital on the hill.
As a young kid I lived in Hawaii and California. At the age of 5, my family moved to the Willamette Valley in Oregon, which is where I did the rest of my time as a youth. I could go on and on about growing up, but why? Some was good, some was bad, I grew up, and at the age of 19 I moved to Western Australia. Again, for the next 4 1/2 years in Australia, some was good some was bad. Back in Oregon, at the age of 26 I had my brilliant, amazing, charming, handsome, intelligent, (yes, I can go on) son. From here divorce, single motherhood, school, and work, life was a bit crazy, marriage again(awesome), and here I am.

Through all of this I have loved to hike, and walk, and learn, and listen to music, and explore, and grow personally and professionally. ADVENTURE that's what I love.
As for the rest of my history, you can insert the WORK HISTORY and that brings us to today. I have a zest for life and love hanging out with my son (yes, he is 23 and fun to be around) and husband.
work history
My son was born at home and he is just a few hours old here.
Guiding you to live a passionate life with confidence and purpose with radiant skin and free of pain.
Born from the desire to be a parent first, and a businesswoman second, I set out on a course of study that has led me to become an expert in the field of personal wholistic well-being.
I was fortunate that my childhood included an introduction to meditation at an early age and this concept was integral in the business I would eventually start. Having an open mind and heart made what most consider being an "alternative" method of self-care; simply a normal extension of day-to-day beliefs for me….I was ready to begin my journey into motherhood and into business.
The need to see my son become a "happy well adjusted human" blossomed into a desire to help others be happy, whole, and well adjusted too.
Thank you and have a brilliant day - Colleen For more information on my history visit:
Wholistic Beauty Boutique
. And for some more into my daily life and antics
visit ...
Guiding you to live a passionate life, filled with confidence and purpose; with radiant skin, free of pain.
---
---
Powered by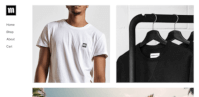 Create your own unique website with customizable templates.