When I hike, travel and get up to my shenanigans in life; meditation is what keeps me going.
Upcoming classes are:
In person
​April 4th at 6:30pm - 7:30pm
1615 W. State Street Boise ID 83702
More information here:
https://www.facebook.com/groups/MeditationsWithColleenFletcher/
JUMP
March 15th 6:30pm - 7:30pm
JUMP Share Studio
1000 W. Myrtle St.
Boise, ID 83702
This is part of Jacks Urban Meeting Place pilot class schedule
Because of this I will need to send you the invitation ...
send me
a message requesting the invitation!!
You, Me and the Trees: World-Wide online meditation
More information here:
https://www.facebook.com/groups/YouMeandTheTrees/
​
MEDITATION - THE BASICS
This is the simple way to start any meditation. ALWAYS a perfect place to start, whether you are a beginner or advanced. The Basics will guide you into deeper meditations and self awareness.
---
HILLSIDE GUIDED MEDITATION
This meditation is designed to guide you into a hillside cave. Follow the tree-lined path up the gently sloping hill to your personal cave. This meditation does stand alone, however if you feel you require more guidance in the beginning then please check out our Meditation - The Basics.
---
Powered by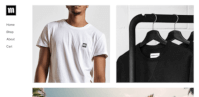 Create your own unique website with customizable templates.