Sex trafficking

is wrong,

human trafficking

of any form is

wrong

.

I'm just especially passionate about stopping sex traffickers using the massage industry as a front for such heinous activities.

For links to help more

This link has a great deal of sites to support.
The Black Mamba Anti-Poaching Unit is the first majority female anti-poaching unit in South Africa.
They do this with a small amount of pay, but do pay for their training, uniforms and foods.
Community involvement and physical work is how they save their communities from the moral decay of poaching and rhino conservation.
​http://www.blackmambas.org/
To end preventable child and maternal death in Somaliland and to eradicate the practice of female genital mutilation.
Help end FGM and train midwives in Somaliland.http://ednahospitalfoundation.org/

We are women and girls from every corner of the planet building a lifestyle revolution to fight the climate crisis. Join the movement.

https://www.1millionwomen.com.au/
Below, are affiliate, and more personal sites that I support. Especially, my wonderful son!
Ahhh, soooo many of you have been asking about the super cute shoes that I have been wearing. This is where I get them from. They really are comfy!
Super Cool Outdoor Hammocks
​And, because I am a super proud Mom, this is the website to my son's page. He is a writer and a musician. Please utilize his services, we don't need him to be living in our house forever!!

IsiahFletcher.com
Powered by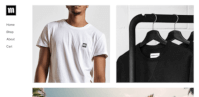 Create your own unique website with customizable templates.